These are our players opinions on the last edition:
We are very passionate about what we do and our biggest concern it is the satisfaction of all those who have been taken part in our Camp.
For our daughters, participating in Biu Camp 2022 has been an extremely exciting experience: different country, different language, new colleagues, the American university, meeting people, another way of training and playing, testing themselves, taking on challenges … On the other hand, to us, as parents, the experience has been very different: no surprises, in a safe environment, well informed about the day-to-day activities of the camp, with good basketball professionals and pedagogical practice. Without a doubt, Campus Biu is a very well-thought-out project and highly recommended.
One of the best experiences that our daughter has ever had: English, basketball with American players, big facilities…. However, what made it the best was all the people involved in BIU. You rock it! A very very recommendable Camp.

This Camp has been a great experience improving basketball and building relationships. BIU will make you a better player and most importantly, a better person. I personally highly recommend it.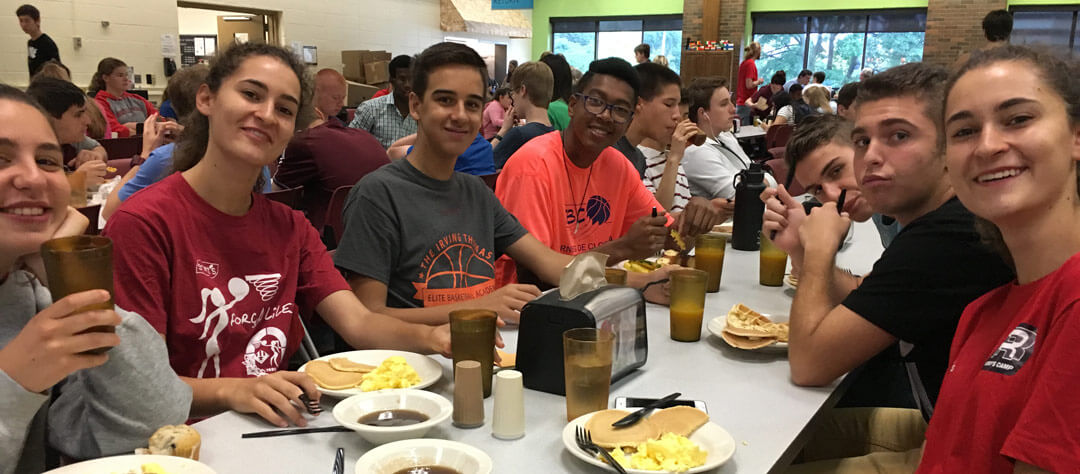 I assisted to BIU Camp in 2019 and was the best experience I have ever lived. I had the opportunity to discover the U.S culture, their life style, their special dishes… However, what I most value was meeting excellent people not only on the court. It felt as If I was actually living a real experience in the U.S in comparison with other Camps. Playing basketball with American players or taking classes with native students and having the chance to ask them about scholarships and the educational system has not price. BIU staff really cared about us and how were we doing throughout the Camp, and that is something I am grateful for.
Last year our son participated in the BIU Camp, where in addition to learning English, he was able to enjoy and learn his passion, which is basketball. Congratulations to all team, for your deal with Biel.
One of the best Camps I have ever been to. I recommended to everybody.
We got right opting for this Camp. Good organization, discipline and quality practices, English productive classes, leisure time… Such a great experience to enjoy! 100%
recommendable, without a doubt!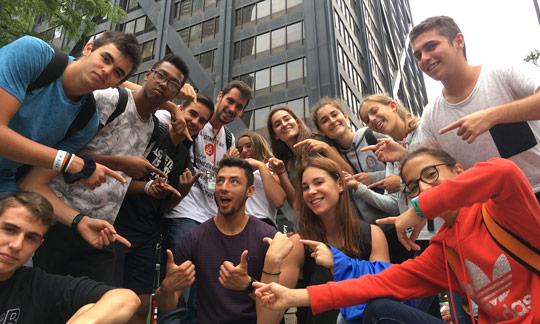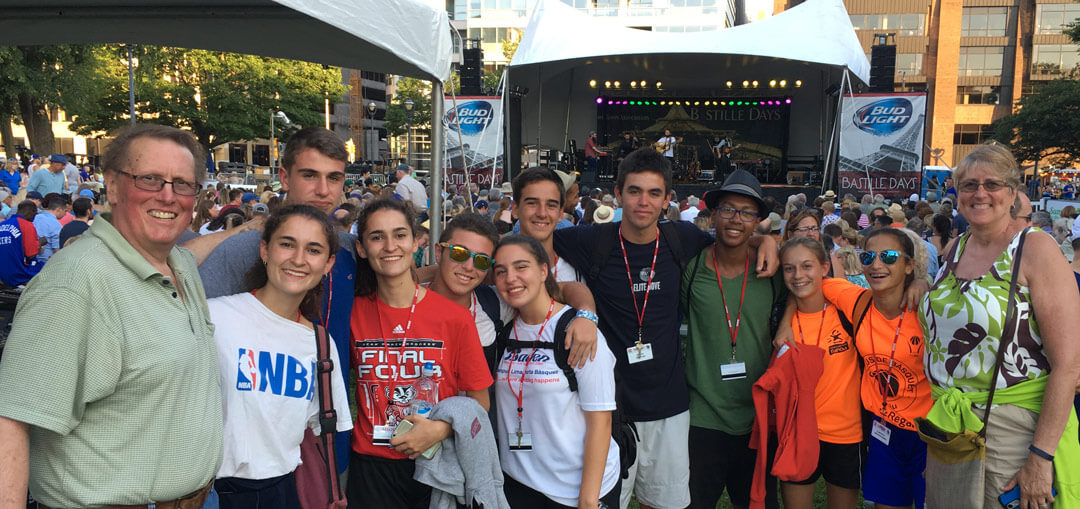 It was the best Basketball Camp I have ever been to. I learned so many things and I had so much
fun. I would recommend it to everybody!
This Camp has indicated a before and after such as self-enrichment as collective growth. The best
camp that our son has ever been and of course, we are thankful to all the people who directed it
personal and professional. BIU you are great!
As Biel's parents, one of the participants, we can not be happier since all the objectives were reached: playing basketball at a top level, learning English in the middle of USA and making new and enriching relationships, both with our classmates and the organizers, becoming a family.
Now comes the second edition of BIU Camps and our son is already crazy because he starts and his parents already know that we bet on the best camp that can be done in the United States and with the best and most committed organizers.
We will not miss next editions!!
The experience I lived with BIU Camp has been unique and incomparable. Since the first moment I
really enjoyed it. I came back to Barcelona with new basketball skills, new friends, having
met exceptional people and with the opportunity of having played in the U.S. It has been a pleasure
being part of it and I would repeat it without a doubt.
¿Are you ready for our next edition?
Departing from Barcelona, Helsinki and Madrid. Check dates, prices and everything that is included in this vibrant project.